Boskalis is a global market leader in dredging. Our dredging activities include the construction and maintenance of ports and waterways, coastal defense and riverbank protection, and land development.
We execute large-scale, complex dredging projects thanks to our multidisciplinary expertise, global presence, and versatile dredging fleet. We are recognized for our high professional standards and our specialist knowledge of environmentally-friendly dredging techniques, care for the social context, innovative approach and focus on safety and cost efficiency.
Impressive track record
Boskalis has an impressive track record when it comes to developing maritime infrastructure, such as channels for the safe passage of vessels or land development projects.
Borrow Area
To extract sand from the borrow area, a number of specialized vessels such as trailing suction hopper dredgers are required and will be deployed to execute the works.
The trailing suction hopper dredger removes sand and material from the seabed using a suction head that is dragged over the seabed. The material is collected in the hold (hopper) of the vessel. The vessels then sail to the project site to use the sand as fill material for the land development.
Works in the borrow area are expected to commence in the fourth quarter of 2021. The works will be executed on a 24 hours a day, 7 days a week basis. The number of dredging vessels working simultaneously is limited and in comparison to the total available surface leave enough space for other users/vessels working or transiting there. The aim is therefore not to close off areas but to allow simultaneous use of the area with dredging activities taking place in parallel to vessels navigating through the area or fishing activities with the appropriate use of navigational safety measures such as safe distancing of 500m, adequate lighting and radar visibility measures.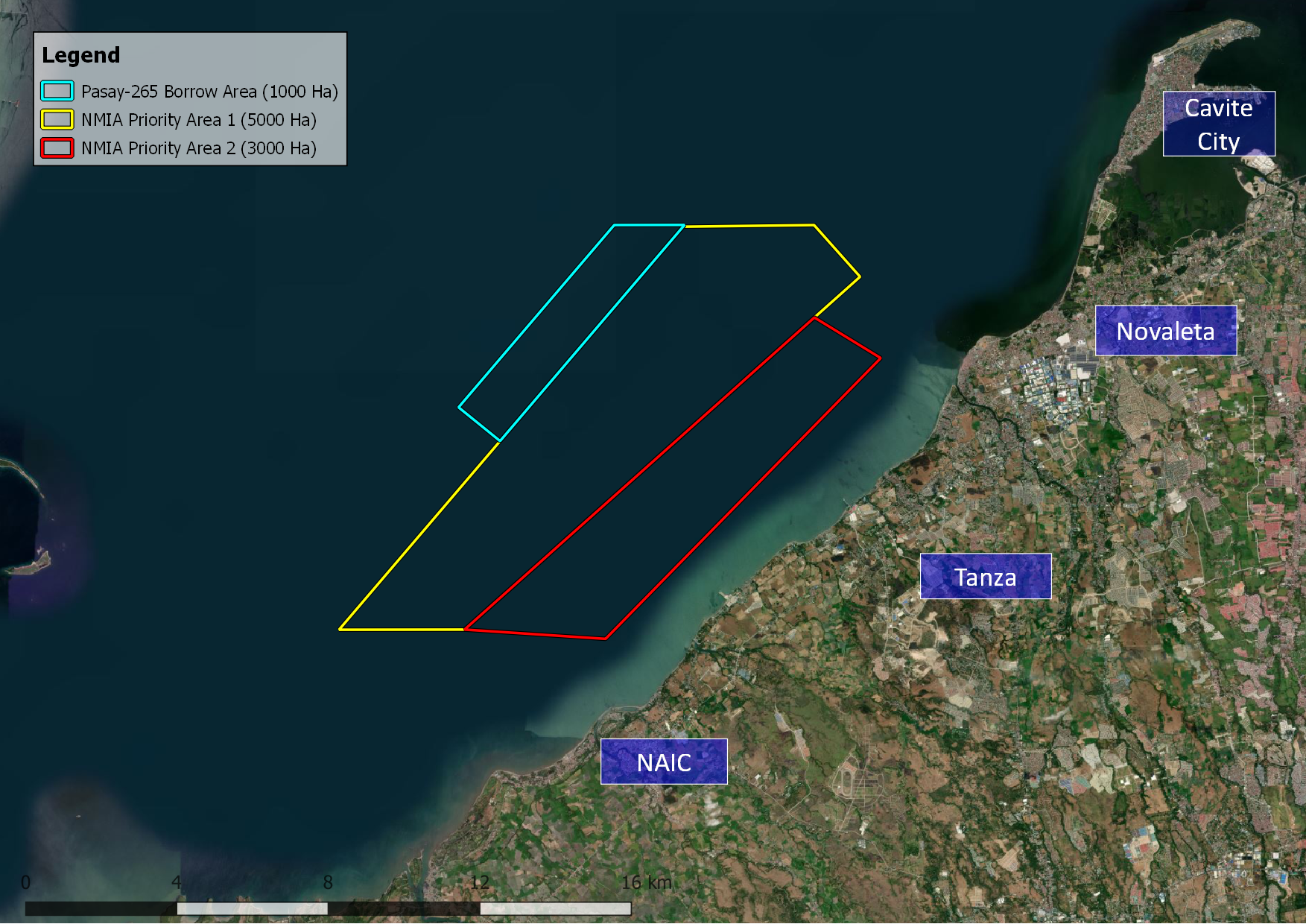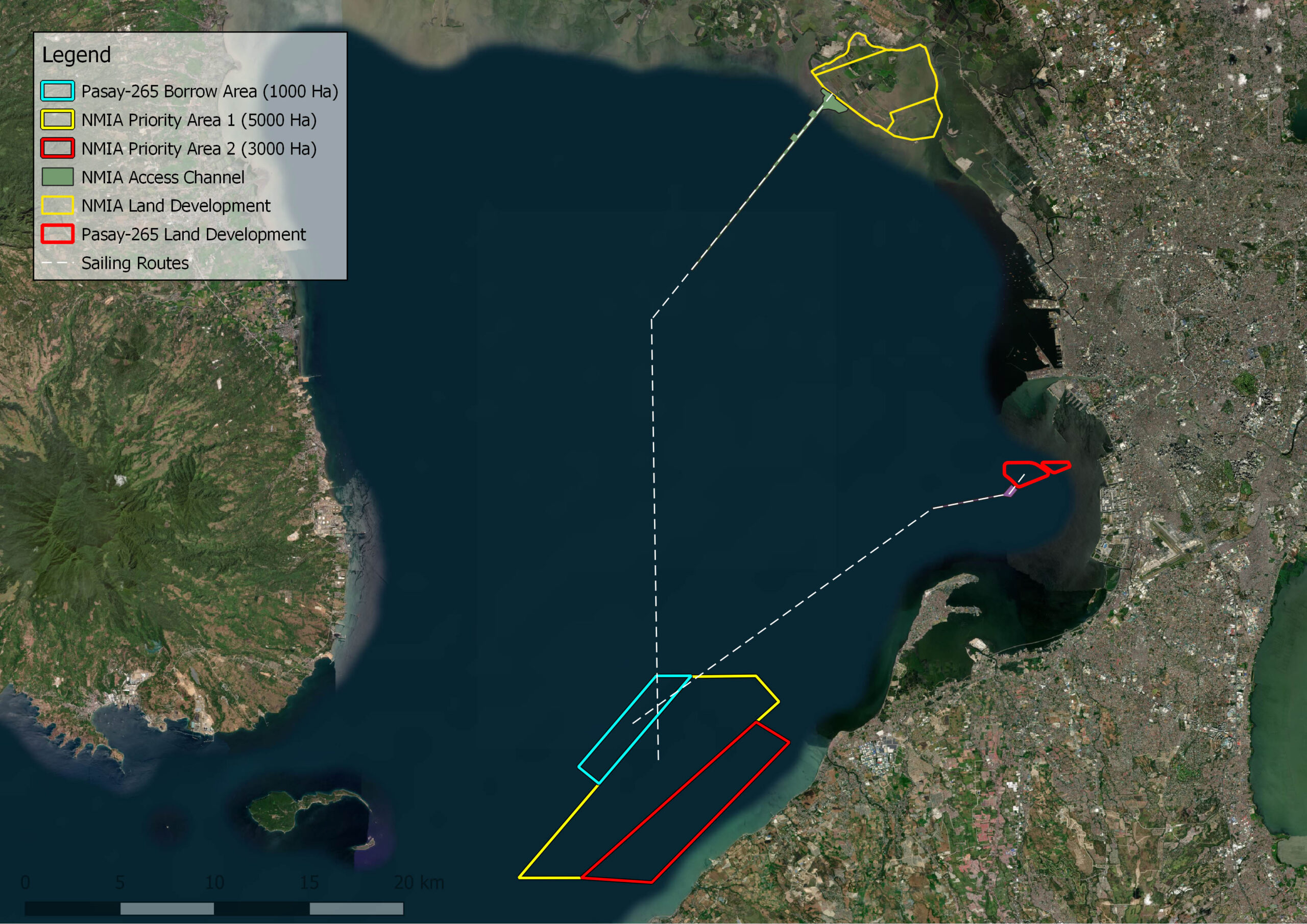 How a trailing suction hopper dredger works: